Horseback beach Ride Horse Swim Beach ride Shore Excursions Falmouth Jamaica Montego Bay Jamaica Tour Cruise Holidays

Selecting a Jamaica Cruise Shore Excursion
Horseback Beach Ride Swim
Take your gentle animal through the plantation hills and trails . see all the lush greenery of the country side ,. We offer a experience but more so lifetime Memories!!! Falmouth Horseback Riding Tour. So much to do ,So little time! Explore Jamaica's nature Trail , sample tropical fruits straight from their natural vines . You will meet your professional English Speaking guide who will educate entertain you on your tour .

Exotic Horseback Ride & Swim Tour Features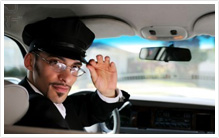 Private Pickup Transportation
Private Transportation awaits you at the cruise Port in Jamaica , to take you to the horse ranch for your Exotic Horseback beach ride Shore excursions from your Cruise ship. The scenic ride is just a few minutes away and at the ranch after instructions on safety procedure out of the way your adventure begins.
More info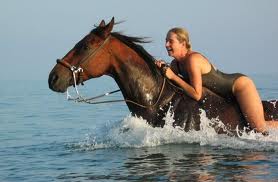 Plantation Jungle ride ,
Tropical, Lush greenery Hillside greet you on the trail in the rustic plantations, active farming with produce in the fields , taste the fruits from the tree fresh exotic learn about , trees, herbs, fruits , and the meet rural folks along the way , Your gentle Horse will take you along path ways across mini Stream up clay dunes , while your guide keep you informed , educated on the locale .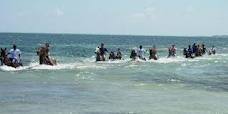 Beach Ride Activity
Shed your ride wear to swim wear release your Saddle and guide your horse into the Caribbean sea ,bare back while your powerful yet gentle animal cause you to be caressed by the Cool waters while chart his way through waters this exotic ride is a thrilling experience , on your Cruise excursions in a Jamaica
More info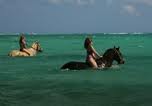 Beach Activity
This is a great way for you to experience Jamaica's amazing Natural fauna and Tropical world through the amazing views provided by your Falmouth excursion Horseback Ride And Swim Tour Adventure Your Tour Culminates with a Beach Swim with your horse in the Caribbean sea . . This tour is perfect for Nature out doors lover. Top Ten tour Falmouth excursion! Please submit your request form for more information and availability .




Horse back Ride Swim Beach Booking Request Form below
Wear long pants for jungle ride
MUST BE 5 Years up
Must sign waiver form
NO PREGNANT WOMEN ALLOWED
take towel Hat, Sun Block,camera , swim wear under clothes
Private Catamaran Sail Snorkel Combo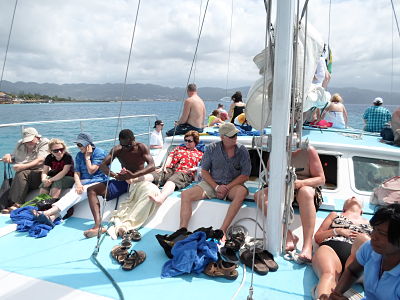 group 30+ beach, lunch, snorkel,Sailing, open bar
$135.00 pp Now $108.00 PP
Dunn's River Mystic Mountains Combo
All Rides, Zipline Bobsled waterfalls 10+ Group Booking
$237.00 Now $200.00
Nude Beach Resort Day Pass

Private beach, all drinks, lunch
$157.58Now $99.99
Scuba Diving 2 Tank Dive Certified Group 5+ Booking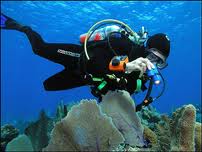 Dive , dive gears, pickup/drop-off, dive guide
$148.00 PP Now 142.58 PP
Beach Blast All three Adventure Package group 5+ Booking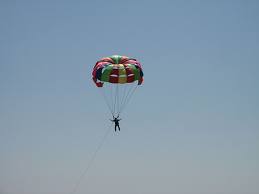 Beach ,Parasailing,Wave Runner,Glass boat, Snorkeling
$325.00 20% OFF
Beach Ride Horseback Package Features;
Tour includes:
Port pickup Transportation
Horse back Plantation ride
Horseback beach Swim ride
NON-Private Ride Tour: $110.00
Private Horseback Ride :$135.00