Express Travel Jamaica Cruise Shore Excursions how to book a Excursions guide Falmouth ,Montego bay Ocho rios Cruise Excursions Cruise Holidays Jamaica Cruise Excursions Port Tours
Top Cruise Excursions Jamaica

Jamaica Cruise Ship Ports

Falmouth Excursions from $43.00
Falmouth Cruise Shore excursions and shore tours for Cruise ship Passenger to the Port of Falmouth Jamaica-
The best Cruise Shore Acivities and Cruise Tours , in the New port which sits in the center of Jamaica's north coast A modern Cruise dock , Offers includes Beach tours, Scuba Diving, private Excursions, private group Tours, Adult day pass, Fishing,
Private Sailing
Dunns river falls, Horseback riding,Beach Hopping, and many more....
Click here for more details

Montego bay Cruise Port Shore Excursions from $45.00
Independent Private Shore Excursions from the Cruise port of montego bay Jamaica, What to do in Montego bay on a cruise question is now answered ,Pristine beaches, exotic attractions, captivting Sightseeing ,Exciting getaways, Family friendly attractions, and Tours, -
visiting, Negril, Duns river falls, mayfields falls, ,
hedonism 2
adult resort, day pass to 4-5 star resorts , all inclusive nude beach ,horseback riding, river rafting, Beach breaks, parasailing , coral viewing , snorkeling, group tours,
Private Catamarans
excursions. so much to do so little time.
Click here for more details

Ocho Rios Shore Adventures from $50.00
Includes Dunns River Falls, Mystic Mountains, Scuba Diving, Nude beach, Bob Marley Tour,Private Catamarans, Wild-life Tour Private Van Driver - A beautiful port very scenic , Mountain green and lush yes it's name says it all Ocho Rios "eight rivers" , know as the green county of Jamaica , its natural beauty , and its unique Shore tours and Attractions , will envelope you into it Charm so much to do so little time ....
Click here for more details

Jamaica Cruise Tours by Ships
Ocho Rios Cruise Port Ships

Must Hav's in Jamaican Ports
Biodegradable Sun Block
Camera
Ship Card (issued on cruise ship)
Pocket Money Small Notes
Head gear SunGlasses
All Compulsary Medications
All Tickets/Vouchers related to you prebooked tours
Click below to Chat With a Jamaica Excursion Agent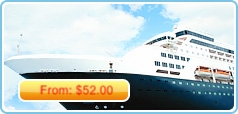 Private Catamaran Sail Snorkel Combo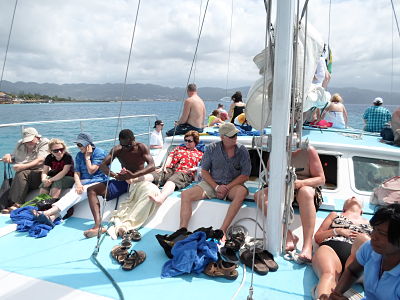 group 30+ beach, lunch, snorkel,Sailing, open bar
$135.00 pp Now $108.00 PP
Dunns River Mystic Mountains Combo
All Rides,bobsled, Zip line, Sky Explorer waterfalls 10+ booking group
$237.00Now $200.00
Nude Beach Resort Day Pass

Private beach, all drinks, lunch Water Sports,
6+
booking Group
$157.58Now $99.99
Scuba Diving 2 Tank Dive Certified Group 5+ Booking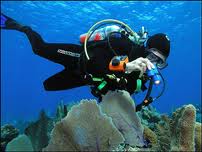 Dive , dive gears, pickup/drop-off, dive guide
$148.00 PP Now 142.58 PP