MONTEGO BAY SHORE EXCURSIONS, CARINIVAL MAGIC,CARNIVAL CRUISE MONTEGO BAY , SHORE ACTIVITIES, SHORE EXCURSIONS, JAMAICA, FREEPORT PORT, SCUBA, GOLF, CATAMARAN , SNORKELING,

Selecting a Montego bayJamaica Cruise Excursion
Carnival Magic Cruise Ship
Capacity: 4310 Persons

AHOY!!!, we welcome all Carnival Magic Cruise Ship Passengers to Montego bay, Jamaica. We hope your Short visit to the Port of Montego bay will your best stop on your Western Caribbean Cruise. Montego bay ,offers a diverse and excellent variety of Shore excursions and activities to captivate and intrigue you our
Carnival Magic
cruisers. There is enough to do for Cruisers of all ages and activity levels. From snorkeling, scuba diving, shopping, water sporting Activities, Montego bay , All-inclusive resort day pasts, Parasailing, land tours, horseback riding or special
Hedonism 2 Day Pass,
Beach trips , Carnival Cruise, Excursions Montego bay has it all!
Montego bay Cruise Excursions
offers a variety of options for you to choose from. Our rates are directly from the operators which allows you a huge savings on your excursion choice while providing you with a Extended selection of shore excursions to choose from. Montego bay Jamaica Cruise Shore Excursions recommends excursions for
Magic
passengers for your Montego bay Jamaica visit based on the ship's Docking times, departure time of Royal Caribbean Cruise Allure as well as the hours of your visit in our Port. We also take into consideration if they are other cruise ships arriving on that day . We then can give you a Package of excursions with options so you can avoid the crowds and people traffic in the Port of Montego bay Where it is possible. See our Recommended List of
Carnival Shore Excursions
. Maybe what you are Looking for is not listed feel free to use the
Contact us
Us Links on this page to reach us Note we have not exhausted the Tours excursions in Montego bay Jamaica in this Offer and we welcome the task of Helping you to Customize your excursion package.
Recommended Shore Excursions:
We are working to ensure we offer the best tours available in Montego bay, Jamaica. Montego bay boast some of the most beautiful beaches , interesting Sites, that allow access to magnificent aqua land and air adventures. While Our specialization are in personalized and boutique tours we do Provide our "More at Shore " large Group excursions, offering tremendous value for some of the most popular tours. Express Jamaica Travel offers tours and excursions for almost every budget and individual need.
Montego bay Excursions
are tour offerings and excursion certified by our Excursion experts which represents the best shore activities From our Tour Providing Partners in Falmouth, Jamaica. We provide fulsome information on each and every Cruise excursion, we promote and recommend the excursions that work best for you. That's the Express Jamaica Travel. creed!

Montego Bay Jamaica Carnival Magic Cruise Shore Excursions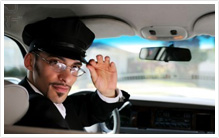 Montego Bay Private Van
This Private Van Excursion gives you the freedom most persons don't get on a Shore Excursion, Go where you want Stop when , where you want , see some thing interesting " driver could you please stop here" and as long as its safe you are there
More info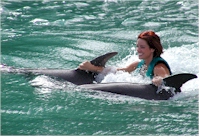 Montego Bay Swim With Dolphins
The Dolphins Park offers a unique and thrilling experience to frolic and play with These Extremely sensitive animals , hold on to the dolphins for a joy Ride in the Caribbean sea, get kissed for your photos , why not be able to say "i fed sharks".
More info
Montego Bay Scuba 2 Tank Dive
Jamaica's bountiful marine life and captivating reef make this the ideal choice for beginners and experts to go scuba diving in Jamaica. From our Shore side Location you will be under the direct supervision of our professional PADI- CERTIFIED instructors .
More info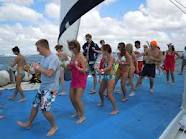 Private Catamaran Sailing Snorkeling
Climb aboard our 55"feet' Private Catamaran and explore Jamaica's undersea life. Great coral viewing , snorkeling , Party and Games relaxing sailing combine to make this a spectacular day. This is a Private Tour for your group only.
More info

Nude Beach Resort Day Pass All-Inclusive
The Most Popular Adults only Montego Bay Excursion Jamaica Nude Beach All-Inclusive Topless Resort Day Pass we are proud to be the Exclusive Online Portal to Nudist Adults Only All-Inclusive Resort Day Pass.
More info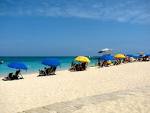 Beach Blast Combo
Parasailing, Glass Boat Tour, Jet Ski, Reef Snorkeling ! All in One Beach Package Your choice of any two, any three or all four activities on your Montego Bay shore excursion beach Tour get your beach pass and taste a bit of all activities.
More info
Dunn's River Waterfalls
No trip Jamaica is complete without your visit to one of the World's most beautiful Waterfalls ,The Dunn's River Waterfalls Explore the natural beauty East of The Port of Montego Bay.
More info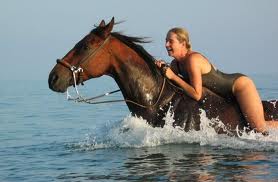 Horseback Ride plus Swim
Our Montego Bay ,Jamaica Horseback Ride and Swim adventure Tour is Voted one of the Most Enjoyable Tour offer in Jamaica. This Tour is a favorite with the ladies. after a horse trail Ride you top it off with a beach swim with your animals.
More info

Montego Bay Deep Sea Fishing
What a Catch!!. Our boats Montego Bay Fishing experienced captain and crew will take you to the best fishing grounds in Montego Bay and western Jamaica. Enjoy the Option 4 hours or 7 hours. a 95.6% catch record on some packages.
More Fishing info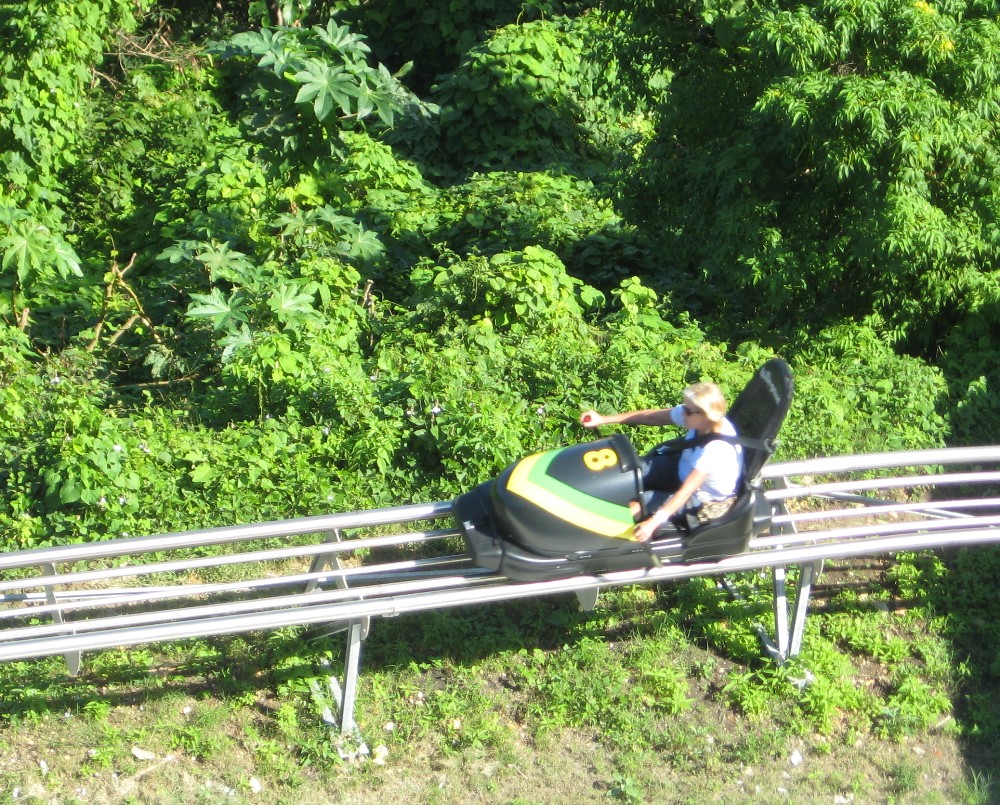 Mystic Mountains & Dunns River Falls Combo
Our Montego Bay Mystic Mountains and Dunn's River Falls Combo Tour is a unique one it offer so much to do in such little time therefore maximizing your Montego Bay excursion , off shore excursion, this combo Tour is one of the popular Combo Tour Excursion.
More info
Hedonism 2 Adult Resort Day Pass
Spend your day From Montego Bay Jamaica Port at one of Jamaica's finest Adults Only All Inclusive Beach Resorts. Hedonism Two(2) Our Jamaica Exclusive , Private Nude beaches ,Adult Games Swinger's Paradise come and Play!!.
More info

Montego Bay Beach Hopping
Come Beach Hopping with us in Montego Bay Jamaica offers at the world famous Doctors' Cave Beach, . This Tour can be done via Land or Boat , 3 beaches in Package ,all beaches with their unique features .
More info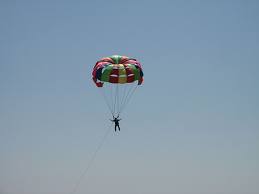 Montego Bay Parasailing
See Montego Bay and Montego bay coastal from above at a height of 600 plus feet Admire the beaches, coastline and beautiful crystal clear waters of the Jamaica like you have never seen before on your Parasailing Montego bay Shore.
More info Montego Bay Parasailing

Montego Bay Jamaica Glass Boat Snorkeling
Want to see the under-sea world of reefs fish , coral, but don't want to get wet? Then the Glass Bottom Boat Tour Coral Viewer is your best choice, step Aboard a specialized Glass Bottom Boat you will explore Jamaica's crystal clear waters.
More info
SEE More Montego Bay Shore Excursion
Most Popular Montego bay Excursions
Most Popular Montego bay Ships
Private Catamaran Sail Snorkel Combo
Dunn's River Mystic Mountains Combo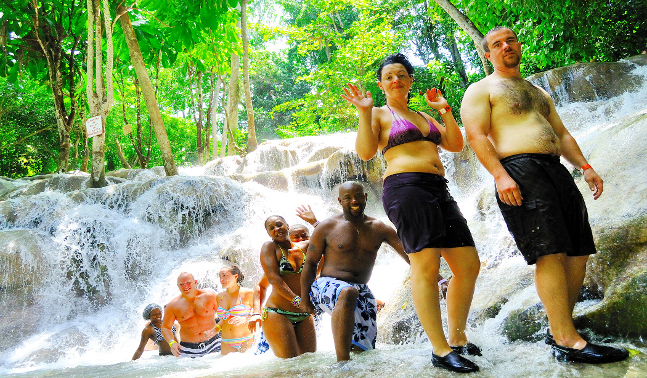 All Rides, Waterfalls
10+
Persons Booking
$247.00 Now $200.00
Nude Beach Resort Day Pass

Private beach, all drinks, lunch
6+
or more persons booking
$157.58 Now $99.99
2 Tank Scuba Diving
hey! want to thank you guys for a great time in Jamaica on the Carnival magic stop there , we did the Hedo 2 day pass , it was four of us, we had a great time from the time we wee pick up in port in montego, and had a nice introduction to hedo 2 will be back by air next years for sure .....Milly VA .U.S.A
Parasailing excursions we booked with you guys was great from start to finish a bit short on the fly time but i enjoyed it all thanks guys!! W.Stock Ca U.S.A
Cool Catamaran shore tour we did with you guys in montego bay jamaica , snorkeling was great for all of us in our group , and the lunch is still the talk of our gatherings, respect!! jamaica ya mon!!still looking forward to see a ganja farm next time i get there.... hardy potter 3 U.S.A
Scuba Dive we did with you guys in Montego bay was great , you guys have great dives , man we are planing to come down in august hope to book with you guys again , will let you know soon....Jason ..Can
our Negril Beach excursions from montego bay with you guys , was a good one for us, love the beach , and the food , you driver William was very knowledgeable and gave a insight on the areas , wish we could have stayed longer , jamica is on our list for vacation soon. dale NY U.S.A