Montego Bay Jamaica Shore Excursions Cruise Falmouth Caribbean Cruise Shore Activities

Selecting a Montego Bay Private Shore Excursion
Private Montego Bay Shore Excursions
, Montego bay Jamaica Cruise
Private
and Semi-Private Tours from the Best excursions that Jamaica has to offer . From the Montego Bay Cruise Port , Private groups.
Shore excursions are all Cruise lines Port Time, and Schedules taken in to these packages . We can Customize and Jamaica Excursion as private or Semi-private . Adventurous ,Fun , Thrilling, ! Cruise Shore Activities CONTACT US HERE
All Our Private package assures that your transport is Exclusive unless otherwise stated .
More Montego Bay Independent Excursions will be added as we find the best Attractions and Guides in Montego Bay and they are certified safe by our Experts please bookmark this page in order to stay informed on all of Montego Bay Jamaica Cruise Shore Excursions.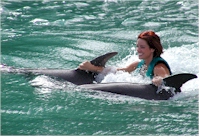 Express Travel Jamaica specializes in exclusive and boutique and Small Group tours in addition to our "More at Shore" large groups excursions, offering the best value for some of the most popular Jamaican tours. Express Travel Jamaica offers tours, attractions and excursions for almost any budget and personal needs. Montego Bay Cruise Excursions are tours and excursions that our experts, representing the best attraction operators in Jamaica . We provide individual information on each and every excursion we offer and recommend the excursions that work best for you. That's the Express. Promise.!
Choosing the right Private excursion can be easy with your assigned agent assisting .

Montego Bay Jamaica Cruise Shore Private Excursions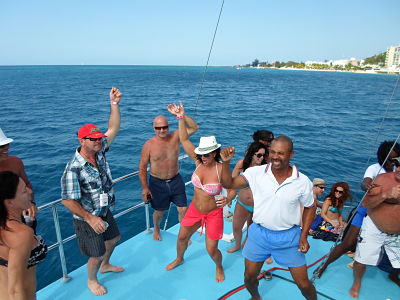 Private Catamaran Sailing Snorkeling
Climb aboard our 55"feet' Private Catamaran and explore Jamaica's undersea life. Great coral viewing , snorkeling , Party and Games relaxing sailing combine to make this a spectacular day. This is a Private Boat Charter Tour for your group only.
More info
Most Popular Montego bay Excursions
hey! want to thank you guys for a great time in Jamaica on the Carnival magic stop there , we did the Hedo 2 day pass , it was four of us, we had a great time from the time we wee pick up in port in montego, and had a nice introduction to hedo 2 will be back by air next years for sure .....Milly VA .U.S.A
Parasailing excursions we booked with you guys was great from start to finish a bit short on the fly time but i enjoyed it all thanks guys!! W.Stock Ca U.S.A
Cool Catamaran shore tour we did with you guys in montego bay jamaica , snorkeling was great for all of us in our group , and the lunch is still the talk of our gatherings, respect!! jamaica ya mon!!still looking forward to see a ganja farm next time i get there.... hardy potter 3 U.S.A
Scuba Dive we did with you guys in Montego bay was great , you guys have great dives , man we are planing to come down in august hope to book with you guys again , will let you know soon....Jason ..Can
our Negril Beach excursions from montego bay with you guys , was a good one for us, love the beach , and the food , you driver William was very knowledgeable and gave a insight on the areas , wish we could have stayed longer , jamica is on our list for vacation soon. dale NY U.S.A