Ocho Rios Shore Tours Cruise Shore Excursions nude beaches, Scuba diving, Dunn's River Falls Tour ocho rios Jamaica

Selecting a Ocho Rios Cruise Shore Excursion
Choosing the right
Ocho Rios cruise Excursion
is as important as selecting the right cruise itinerary itself. Click below to find the best cruise tours for you.
Break away from the cruise ship crowds and take an intimate tour in small private groups on your Western Caribbean Cruise Port of Ocho Rios. Ocho Rios Shore Tours is a small and independent tour operated in Ocho Rios Jamaica and only offers uniquely made shore Tours, cruise excursions and activities in private and semi-private groups. Our tours are operated by secure safe operators.
We are able to customized Ocho Rios Excursion for you. Just indicate what You want to do in ocho rios. By you booking an Cruise Tour with us the tour operator will either pick you up outside the Ocho Rios cruise ship dock or at your hotel if you are staying on Ocho Rios. Transport is included in all tours.
Ocho Rios is unique cruise Port where you find Locals operated shopping Areas and attractions within walking distance. there is shopping near the cruise ship dock the real attraction as dunns River falls, mystic Mountains of Ocho Rios the prime feature is its lush vegetation, stunning beaches, Fun filled Attractions supreme weather. Our aim is to give you the best shore excursion possible and that you have a happy and interesting Shore experience .

Ocho Rios Cruise Excursions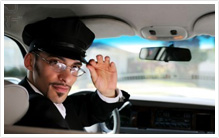 Ocho Rios Private Van
This Private Van Excursion gives you the flexibility most persons don't get on a cruise Excursion, Travel where you want, Stop when , where you want , see some thing interesting your driver will guide your path, but you are the boss
More info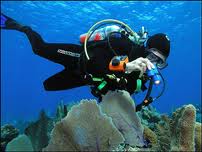 Ocho Rios Scuba 2 Tank Dive
Jamaica's spectacular array of marine life and captivating reef make this the ideal choice for beginners and experts to go scuba diving in Jamaica. You will be under the direct supervision of our professional PADI- CERTIFIED instructors at all times .
More info

Nude Beach Resort Day Pass All-Inclusive
The Most Popular Adults only Ocho Rios Excursion Jamaica Nude Beach All-Inclusive nude Resort Day Pass we are proud to be the Exclusive Online Portal to Nudist Adults Only Ocho Rios All-Inclusive Resort Day Pass.
More info
Dunns River Waterfalls
No trip Ocho Rios Jamaica is complete without your visit to one of the World's most beautiful Waterfalls ,The Dunn's River Waterfalls Explore the natural beauty East of The Port of Ocho Rios.
More info

Best of Ocho Rios Combo Tours
Ocho Rios lies in the lush Garden area of Jamaica as name translate to Spanish means "Eight Rivers" makes it environs a beauty , home to The Dunns river Waterfalls.Enjoy the best, Dolphin park, Mystic Mountains.
More info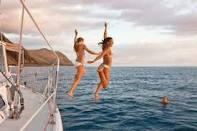 Private Catamaran Sailing Snorkeling & Dunns River Falls
Climb aboard our 65"feet' Private Catamaran and explore Ocho Rios Jamaica's undersea life. Great coral viewing , snorkeling , Party and Games relaxing sailing climb the Dunns river falls. This is a Private Tour for your group only.
More info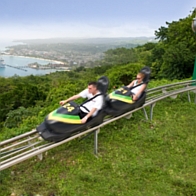 Mystic Mountains & Dunns River Falls Combo
Our Falmouth Mystic Mountains and Dunn's River Falls Combo Tour is a unique one it offer so much to do in such little time therefore maximizing your Falmouth excursion , off shore excursion, this combo Tour is one of the popular Combo Tour Excursion.
More info

Family All Inclusive Resort Day Pass
Spend your day in Ocho Rios Jamaica Port at one of Jamaica's finest 4 Star All Inclusive Beach Resorts. Our Jamaica Exclusive gives you all you can eat Unlimited Meals, Un-limited Cocktails ,non motorized water sports, and so much more.
More info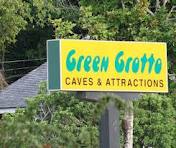 Dunns River Grotto Cave Combo
Yes you can have more than one tour in Falmouth with our Combined tour excursions This Combo offer makes you explore and then have a wet fete at the Dunns River Falls after exploring the inner world of the Green Grotto Caves The Most Popular with Kids.
More info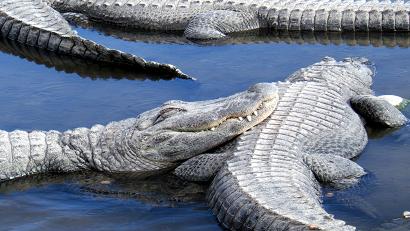 Wildlife Triple Tour Combo
Swamp Safari , Croc's, Tropical Snakes, Iguanas, The the Horseback riding Tour, River Rafting is the Relaxing one in this Fun and interesting combo Tour for Cruise passengers Ocho rios who are on the adventure side great for kids, and groups .
More info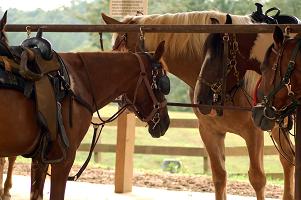 Horseback ride and Swim
Horseback ride Countryside lush green nature never been this good , your gentle animal guided by your gentle hands on its reins . Return to the beach and take your animal for a beach ride and swim yes a swim whow! what a day.
More info

Bob Marley Nine Miles Tour
The Reggae superstar Bob Marley a world icon , Birth place and Final resting Place is a must visit for Avid Fans of reggae and Bob Marley , yes it is something that you can boast abouth visiting thye king of reggae's birth Place.
More info
Top 5 Cruise Tours Excursion Ocho Rios
Private Catamaran Sail Snorkel Combo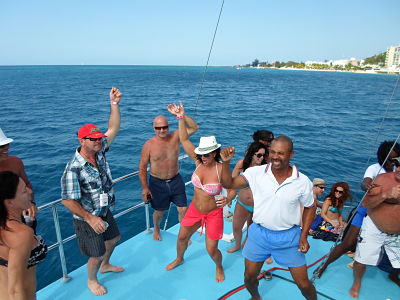 group 50+ beach, lunch, snorkel,Sailing,Dunns river Waterfalls open bar 50+ group Booking
$145.00 pp Now $125.00 PP
Dunns River Mystic Mountains Combo
All Rides,Bobsled, Zipline Waterfalls 10+ person Group Booking
$203.00Now $180.00
Nude Beach Resort Day Pass

Private beach, all drinks, lunch 6+ persons booking
$125.58Now $99.00
Scuba Diving 2 Tank Dive Certified Group 5+ Booking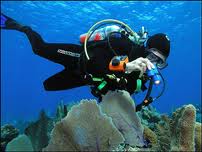 Dive , dive gears, pickup/drop-off, dive guide 5+ Group Booking
$148.00 PP Now 142.58 PP