Private Catamaran Falmouth Jamaica Montego Bay Jamaica Snorkeling Jamaica Sailing Boat Tour Cruise Holidays

Selecting a Private Catamaran Cruise Shore Excursion
Private Catamaran
Sailing Snorkeling Jamaica Falmouth and Montego bay, Your own Catamaran Sail boat for your private group on your Falmouth Jamaica shore Excursion. Enjoy a day on your
Falmouth shore excursion
or your Montego bay Shore Tour filled with fun and fun-fun aboard one of the coolest Catamarans. Catamaran Sail and Snorkel. This is an experience of a lifetime!
Corrective lens wearers please note:
If you are planning to do a snorkel excursion. We suggest that you might want to purchase a pair of stick-on lens to bring with you on the snorkeling shore excursion. These are relatively inexpensive and available at many drug type stores. The lens stick to the snorkel mask, peel off after use and can be reused.

Private Catamaran Sailing Snorkeling Boat Tour Features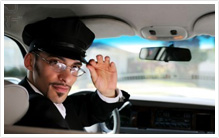 Private Pickup Transportation
Your Private Sailing Tour features your Private Transportation from the Port for your group Only, Air-Conditioned vehicles we have a Transportation for any size group 8 seats private vans, 15 seats , 20 seats bus, 35 seats mini-coach and 50 seat coach buses .
More info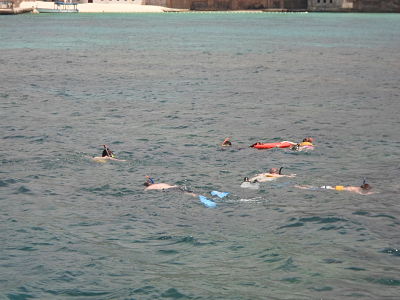 Snorkeling Activity,
Explore Jamaica's underwater world in style as you glide through the crystal clear waters and come face to face with a variety of colorful sea life. beautiful reef Snorkel beach and cruise to the crystal coves for a swim or if you are a snorkeling fan you will have the pleasure of snorkeling in the colorful waters and see the wide variety of underworld.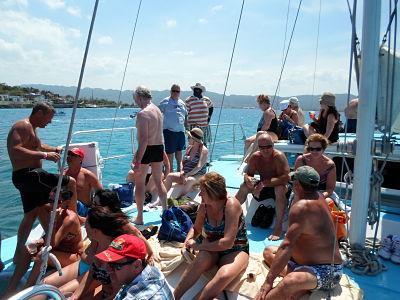 Sailing and Boat Activity
Take part in our fun and dancing games aboard the Catamaran . After such fun in the water board the Catamaran once more, enjoy a cool refreshment at your open Bar , Rum Punch, Beers, Cocktails we will sail along the shore line of "The Hip Strip" where you might stop at the Margauritaville to enjoy cocktail mixes and there water slides and sport bar atmosphere
More info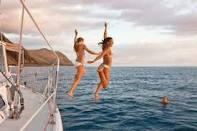 Beach Activity
The Most Popular group Private Excursion in Jamaica , our
Day sail and Snorkel beach Combo
The Beach Feature of the Private Catamaran boat tour complete the day with beach access to one of Jamaica's best beaches, to include
beach chairs
, beach Umbrellas for your leisure and relaxation top it off with a sumptuous Jamaican Buffet
Lunch
.

Private Catamaran Sailing Snorkeling Booking Request Form below
All Snorkeling gears are provided
Take swim wear
Sunblock
Head wear
Money for incidental
Any Compulsory medications
Private Catamaran Sail Snorkel Combo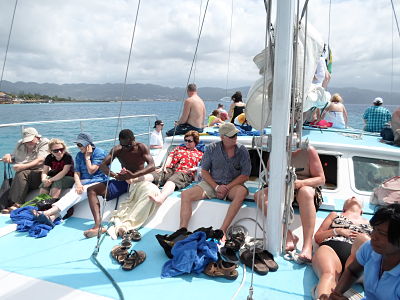 group 30+ beach, lunch, snorkel,Sailing, open bar
$135.00 pp Now $108.00 PP
Dunns River Mystic Mountains Combo
All Rides, Waterfalls- 10 person booking
$237.00 Now $200.00
Nude Beach Resort Day Pass

Private beach, all drinks, lunch- 6 person booking
$157.58 Now $99.99
Scuba Diving 2 Tank Dive Certified Group 5+ Booking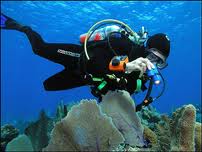 Dive , dive gears, pickup/drop-off, dive guide
$148.00 PP Now 142.58 PP
Beach Blast All three Adventure Package group 5+ Booking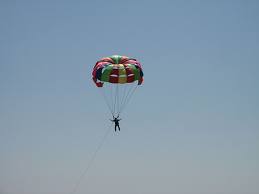 Beach ,Parasailing,Wave Runner,Glass boat, Snorkeling
$325.00
20% OFF
Private Catamaran Package Features;
Tour includes:
Open bar Un-limited Cocktails
Join a Catamaran: $92.00
Private Boat Tour: $108.00
Private Boat Beach Combo:$125.00