Montego bay Beach Sightseeing Combo Falmouth Jamaica Montego Bay Jamaica Cruise Excursions Snorkeling Jamaica Sailing Boat Tour Cruise Holidays

Selecting a Jamaica Cruise Shore Excursion
Beach Sightseeing Combo Tour
Jamaica has some beautiful beaches,Montego bay has some of its best . 10 Minutes from the Montego bay Port and 20 Minutes from the Falmouth Port Avoid the crowds Let us take you on your First Jamaican Beach Trip. with our Shore excursion offer of Montego bay Beach Trip. This is an experience of a lifetime!

Montego Bay Beach & Sightseeing Tour Features

Private Pickup Transportation
Pick up included in this package for your comfort and peace of mind, Fully air-conditioned Vehicle ,Personal driver/guide, on you Western Caribbean cruise Jamaica Port stop,no need to arrive looking for a taxi we have got you covered.
More info

Beach Activity,
It would be a waste if you did not get at least an hour of your day,to park your body on a stunning white sand beach, . Keep in mind that the beaches are some what crowded in the winter Season so get out early and stake your spot . It is easy to rent Water Sporting activities on these beaches and we will guide you to the best rates . You did not bring any snorkel gears No Problem! there are hundreds of rental options to choose at minimal cost

Sightseeing Activity
Explore Montego bay's world see the city's industries,business, lifestyle, at play .We not only show you the beautiful we will show you the reality , by taking you into the local communities, where the wealthy live and where the poor lives. Your guide are with you during the entire tour to make sure you are comfortable, confident and safe and secure at all times. During the tour you will see the history of Slavery and the remaining relics of the 17th century Jamaica, Forts, former military post etc,.
More info

Alot to DO so little Time
Enjoy the "Hip Strip"and all it has to offer cool out at the rum jungle ,Montego bay Sightseeing Tour shop at the many Craft Markets In Montego bay or enjoy the Duty Free Shopping experience No experience is required. This COMBINED tour is perfect for EVERYONE. Sun Tan Beach Body all in a day excursion! Extras you can book with your beach Trip includes but not limited to ,
Para-sailing
,Banana Boat,
Jet Ski's
, Kayaking.

Montego Bay Beach & Sightseeing Booking Request Form below
Take Towels , money, cameras, Swim wear sun block,
No nudity permitted See nude beach option
No Age limit
Private Catamaran Sail Snorkel Combo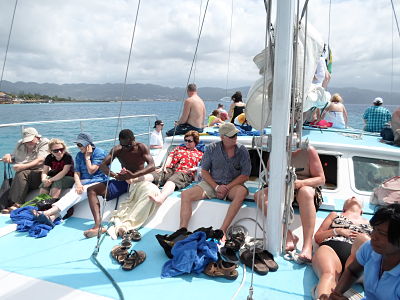 group 30+ beach, lunch, snorkel,Sailing, open bar
$125.00 pp Now $108.00 PP
Dunns River Mystic Mountains Combo
All Rides, Zipline Bobsled waterfalls 10+ Group Booking
$237.00 Now $200.00
Nude Beach Resort Day Pass

Private beach, all drinks, lunch
$157.58Now $99.99
Scuba Diving 2 Tank Dive Certified Group 5+ Booking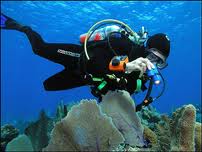 Dive , dive gears, pickup/drop-off, dive guide
$145.00 PP Now 125.58 PP
Beach Blast All three Adventure Package group 5+ Booking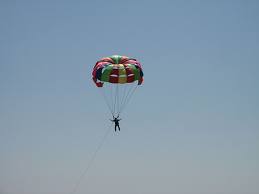 Beach ,Parasailing,Wave Runner,Glassboat, Snorkeling
$325.00
20% OFF
Montego bay Beach & Sightseeing Package Features;
Tour includes:
Montego bay Sightseeing Tour
Double Booking: $115.00 PP
4 Person booking:$70.00 PP