River Rafting Montego bay City tour Combo Falmouth Jamaica Cruise Excursions port Montego Bay Jamaica Sightseeing Montego bay Rafting Combo Tour Cruise Holidays

Selecting a Jamaica Cruise Shore Excursion
Martha Rafting Montego bay City Tours Combo
Take a new kind of River Rafting. Situated on a small hill and circled by emerald green waters . Just 3km south of Falmouth Cruise Port Falmouth River Rafting Tour. Memories are made from experiences! Explore Martha brae's River In
Falmouth Jamaica
on this tour . There is no need to flex your muscles,its all done for you. Your Martha Brae Rafting tour starts with a short ride to the Falmouth region and upon arriving at Martha Brae you will be entertained by the village Mento Band and can visit Martha's Herb Garden.

Martha Brae Rafting & Montego Bay Sight Combo Tour Features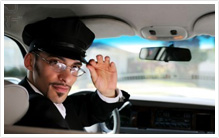 Private Pickup Transportation
Your personal Driver Guide will Pick you up at the cruise Port for your Martha Brae river rafting and Montego bay City Highlights Tour Cruise Excursions Jamaica. Air-Conditioned Vehicle for Your comfort off the your first Of your two Shore excursion in this package .
More info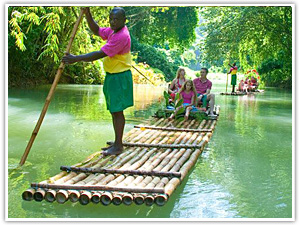 River Rafting Activity,
You then take an exhilarating river ride on a bamboo raft and will be captivated by the intriguing legend of Martha's gold hidden away in a mysterious cave yet to be discovered. This 3-mile ride piloted by a trained raft captain relaxes your mind and body as it renews your spirit. This is a great way for you to experience views provided by your Falmouth River Rafting Adventure .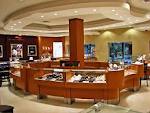 Montego bay City Tour Activity
Explore Montego bay's world see the city's industries,business, lifestyle, at play .We not only show you the beautiful we will show you the reality , by taking you into the local communities, where the wealthy live and where the poor lives. Your guide are with you during the entire tour to make sure you are comfortable, confident and safe and secure at all times,Enjoy our Combined tour packages made just for you! Please submit your request form below.
More info

Sightseeing Activity
During the tour you will see the history of Slavery and the remaining relics of the 17th century Jamaica, Forts, former military post etc,. Montego bay Sightseeing Tour Enjoy the "Hip Strip"and all it has to offer cool out at the rum jungle , shop at the many Craft Markets In Montego bay or enjoy the Duty Free Shopping experience . No experience is required. This tour is perfect kids ,Families Couples, Groups.



River Rafting & City Sights Booking Request Form below
300lbs maximum Weight
Take: Hat, Money, Sun Block,Repellent,
Wear comfortable Clothing and footwear
Have camera,
Private Catamaran Sail Snorkel Combo
Dunn's River Mystic Mountains Combo
Nude Beach Resort Day Pass

Private beach, all drinks, lunch
$125.58Now $99.00
Scuba Diving 2 Tank Dive Certified Group 5+ Booking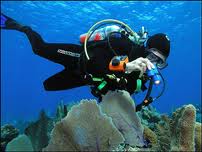 Dive , dive gears, pickup/drop-off, dive guide
$145.00 PP Now 125.58 PP
Beach Blast All three Adventure Package group 5+ Booking
River Rafting & City Sightseeing Package Features;
Tour includes:
Personal Guides
Private Round Trip Transportation
Rafting Tour Fees
City Sightseeing Tour
Shopping Optional
Rates:
double Booking: $150.00 PP
4 Persons Booking Combo:$105.00 PP