Private Glass boat Coral viewer Montego Bay Jamaica Montego Bay Jamaica Snorkeling Jamaica Boat Tour Cruise Holidays

Selecting a Jamaica Cruise Shore Excursion
Glass boat Tour Montego bay Excursions
View all the underwater life without getting wet on your Montego bay shore Excursions . if you want to get wet after No Problem !!. Your underwater adventure aboard your very own Montego bay Glass Bottom Boat Tour. A favourite Shore excursions for families! Explore Jamaica underwater world in style From Montego Bay Cruise Ship Port experience Private Snorkeling tour , where your shore excursion Snorkeling in the Jamaican Waters or Montego bay Cruise Ship Port as you glide through the crystal clear waters and come face to face with a variety of colorful sea life. Add-On's to consider adding to your Glass bottom boat Tour Are , snorkeling, Parasailing, Montego bay Sightseeing Tour. No experience is required. This Watersports tour is perfect for kids,and adults. Jamaica NO PROBLEM!

Glass boat Excursions Montego Bay Jamaica Snorkeling Boat Tour Features

Private Pickup Transportation
We will Pick you up at the port ,in Air-Conditioned transport, after which you will proceed westerly along the elegant corridor to the port side for you glass boat Shore Excursions . We will return you to your cruise ship with Minimum 1 hour time before sail
More info
What to Expect
You will meet your professional English speaking guides at your disposal to name every fish you see. Your guides are with you during the entire tour to make sure you are comfortable, confident and safe and secure at all times. During the tour you will see a variety of sea life, including colorful fish and coral formations. This is a great way for you to experience Jamaica's amazing underwater world through the amazing views provided by your Montego Bay Glass Bottom Boat Tour.

Snorkeling Added
Your Snorkeling activities will take place in the best Area ,base on our local Knowledge we are able to take you to where there is alot of Marine Action, coral fishes , etc , crystal clear waters ,butter fish, parrots, star fish, grunts, angels are just a few even some that are indigenous to the Caribbean Sea.
More info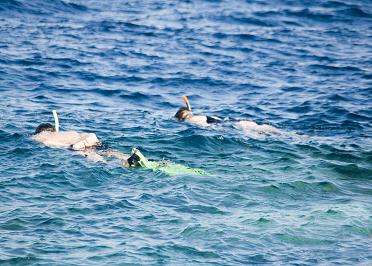 Sights Seeing
If you have added the sightseeing Option to you Glass boat Shore Excursions then you will see all that Montego Bay and the City of Montego bay has to offer the historical sites , depicting slavery, colonization,new Jamaica Residential, the wide array of Jamaican living. Your Driver/guide will have you immersed into the Jamaican Scenery in a safe way.



Glass Boat Snorkeling Booking Request Form below
book early quotas are enforced
Full Package includes sightseeing, and Snorkeling
Meeting/Pick up instructions on Voucher
Must be able to swim to Snorkel
Intoxicated persons will not be allowed to snorkel
rates quoted at minimum 4 person price
Private Catamaran Sail Snorkel Combo
Dunns River Mystic Mountains Combo
Nude Beach Resort Day Pass

Private beach, all drinks, lunch
$125.58Now $99.00
Scuba Diving 2 Tank Dive Certified Group 5+ Booking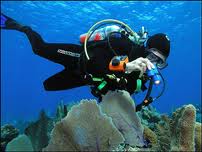 Dive , dive gears, pickup/drop-off, dive guide
$145.00 PP Now 125.58 PP
Beach Blast All three Adventure Package gROUP 5+ Booking
Montego Bay Glass Boat Package Features;
Tour includes:
Private Boat Driver Guide
Private Transportation
All Snorkeling Equipment
Life Jackets/Floatation Devices
Guided Tour
Rates:
Private Glass Boat Tour Adults: $75.00
Private Glass boat Snorkeling Combo Adults:$85.00
Private Glass Boat Tour Kids: $60.00
Private Glass boat Snorkeling Combo Kids:$75.00
Private Glass Boat Sightseeing Combo Adults: $95.00
Private Glass boat Sightseeing Combo Kids:$85.00
Private Glass Boat Full Package Adults: $117.00
Private Glass boat Full Package Kids:$95.00