Falmouth Jamaica Water sports Shore Excursions Cruise Falmouth Caribbean Cruise Watersports Shore Activities

Selecting a Falmouth WaterSport Shore Excursion
Water Sports Falmouth Shore Excursions
, Falmouth Jamaica Cruise WaterSports Tours from the Best excursions that Jamaica has to offer . Excape from the Masses for Exclusive Fun excursions in small, Private groups.
Shore excursions Water sports are all Packaged with your Itinerary and budget in mind. Our Company with years of experience and are always at your beckon. water Adventures Cruise Shore Activities CONTACT US HERE
Scuba Diving, Snorkeling , Parasailing Sailing, Wave runners, Glass Boats, Waterfalls ,.
More Falmouth Water Sport Excursions will be added as we find the best Attractions and Guides in Falmouth and they are certified safe by our Experts please bookmark this page in order to stay informed on all of Falmouth Jamaica Cruise Shore Excursions.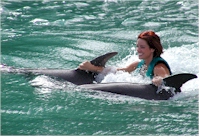 Express Travel Jamaica specializes in exclusive and boutique and Small Group Watersports tours in addition to our "More at Shore" large groups excursions, offering the best value for some of the most popular Jamaican tours. Express Travel Jamaica offers tours, attractions and excursions for almost any budget and exclusive needs. Falmouth Cruise Beach Excursions are tours and excursions that our experts, representing the best operators in Jamaica . We provide individual information on each and every excursion we offer and recommend the excursions that work best for you. That's the Express. Promise.!
Choosing the right Jamaica Shore Excursion is as important as selecting the right cruise itinerary itself. Click below to find the best Falmouth Shore Excursion for you. .

Falmouth Jamaica Cruise Shore Excursions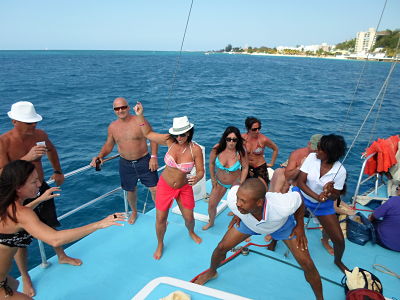 Private Catamaran Sailing Snorkeling
Climb aboard our 55"feet' Private Catamaran and explore Jamaica's undersea life. Great coral viewing , snorkeling , Party and Games relaxing sailing combine to make this a spectacular day. This is a Private Tour for your group only.
More info
Private Catamaran Sail Snorkel Combo
Dunns River Mystic Mountains Combo
Rides, waterfalls
$237.00 Now $200.00
Nude Beach Resort Day Pass

Private beach, all drinks, lunch, 6+ group
$125.58
Scuba Diving 2 Tank Dive Certified Group 5+ Booking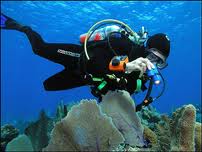 Dive , dive gears, pickup/drop-off, dive guide
$145.00 PP Now 125.58 PP
Beach Blast All three Adventure Package group 5+ Booking
We did the Dunns river falls from Falmouth With Express travel jams ,our ride was on time , we were the only group on the Van and we got to stop on the way to eight river for beers , coco water, and some on the spot shopping ,the falls was beautiful and the kids enjoyed , i will be back to Jamaica in the summer.......CJ ONT
had a lovely time with you guys in jamaica on our cruise stop in falmouth , great driver craig, and tour guide George, Still want more "JERK" wish i was in Jamaica right now....Phil KY U.S.A
Our Swim with Dolphins for our 3 kids was great glad we booked with you guys we had so much fun , and have a lot of photos to show , thanks george!.....Cindy NY .USA
What a blast we had on our falmouth Stop with your Company guided Tour we did the beach blast , Met at the Cruise port by George our agent , and the ride to our Boat area was quick , Parsailing was awesome, And the GlassBoat and Snorkeling was a treat , love the lunch man i always loved Jamaican Cuisine , but that Jerk chicken mmmmm!! thanks Express Jamaica.... Jason and the bulldogs NJ. USA