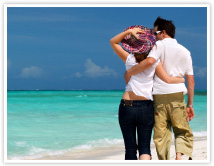 Express Travel Jamaica Providing Airport Transfer Montego bay airport is your complete vacation service provider in Jamaica, operating in all the main vacation areas in Jamaica. The company boast an array of premier services through our Airport Express Taxi,Airport Limousine,Jamaica airport taxi, Jamaica Airport Helicopter and Private Taxi services, making your introduction to Jamaica from the Montego bay Airport (MBJ) and authentic, with our additional Airport services from the two international airports in Jamaica Montego Bay Airport (MBJ) and Kingston Airport (NMIA) including helicopter transfers to hotels.
Services include Airport Limousine , Airport Helicopter airport shuttle ExpressSEE RATES HERE
We are providers of Airport Helicopter Transfer from Montego bay Airport to Locations across the island of Jamaica. Locations includes but not limited to Ocho Rios , Negril, Boscobel,Sandals white house Resort, Couples Ocho rios. Booking your Montego bay Airport helicopter transfer must be done in advance so as to secure dates especially in the Winter and Summer seasons, this service is a alternative to the longer drive on the Jamaican road way .and cuts travel time by up to 80% this is worth it . BOOKING IS EASY WITH US CONTACT US FOR AIRPORT HELICOPTER AVAILABILITY

Tours
We know Jamaica well and only offer Tours and Attractions of the highest quality for your advance booking decisions, with our wide variety of Tours covering the themes of WET&WILD, ADVENTURE,HISTORY AND HERITAGE, LAZY, and JUST PLAIN CRAZY, you will not find this package any where else with the famous Dunns River Falls, Glistening Water, Mystic Mountains, Zip-line, Swim with Sharks, Swim With Dolphins,Sky Tours, Horseback Riding by the sea, The Spirit Of Bob Marley. CALL: 1-876-598-5982
Cruise Ship Passengers
You are on a cruise that stops over in Jamaica for a day, we will make that day a true Jamaica day we have created day tour and Falmouth off-shore excursions Jamaica Cruise ship shore excursion, to fit the avid traveler chose one of our day itinerary for t he Best Shore excursion Experience on your Western Caribbean Cruise Jamaica Stop if your Cruise Ship stops For a Day in Falmouth or Montego bay let us take you to one of our Jamaican Must Visit Attractions,and Excursions, Your Shore excursion will be well spent in Jamaica , Dunn's River , Horseback Riding, City Tours, Catamaran Booze Cruise And Snorkeling , Adults Only Resort Day Pass , Glass bottom Coral Viewer , and so much more for a all you can do in a day in Jamaica, just for our cruise passengers. Contact Us Via Email Here
Freebies
When you book special services through our website you may be qualified for FREE services Which you may be able to even transfer the benefit to families and friends.e.g book seven (7) nights in one of our Celebrity Hideaways and get a free helicopter tour and many more like this contact us for details.
Celebrity Hideaways and Private Villas
Our villas and private hideaway offerings in Jamaica are the very best in the Caribbean villa, and Caribbean vacations industry, be it a honeymoon, a family getaway,a company retreat, our villas are the perfect vacation choice for your Caribbean vacations. You can vacation like the rich and famous at a fraction of the price they pay. Your own concierge staff at your call your private pool ,private beach,you decide what you want to eat and your own personal chef will wip it up for your pleasure, your private bar stock by you with you favorite drinks, a lap of luxury awaits you in this private getaway. you can have your vacation without spending it with 1000 strangers in a prison like all-inclusive hotel, take a different approach to your vacation , Rent a villa and experience a vacation others only dream of.
Jamaica All Island Tour


4 Days /3 Nights
8 Fantastic Tour 2 Per Day
3 Nights Hotel Accommodation
Personal Driver and Vehicle


Travel West to East North to South


TOP 5 VILLAS

THE MIST
SEVEN SEAS
BARBARY
CRYSTAL DAWN
IRON WOOD

TOP 5 TOURS