We offer a premier Montego bay Airport Limousine service in Jamaica, our Limousines are spacious and comfortable with the all the trimmings of a world class service, as our Chauffeur take you on your leisure ride while you relax in the comfort of your Limousine Ride,You can add -on other services at an extra cost or just go along with the offered service.
LIMOUSINES AIRPORT LIMOUSINE TRANSFERS
We attend to clients who use the Montego Bay Airport Limousine Transfer service in montego bay every day, they book online or they are referred to us through booking agencies internationally, and usually get a lot of bookings from honeymooners to the island, our airport service is rated among the best . Limousine service from the Montego bay airport to hotels in Negril, Ocho rios hotels ,Boscobel hotels, Runaway bay hotels. this unique service is recommended to be book in advance as to facilitate availability. your request for Limousine service will be the best surprise for some one special to you or just you wanting to enjoy the experience . be at your resort in style not a Shuttle Bus .
Express also provide Weddings,and private events rental of the Limousine this services is by the hour and is prices economically as such to be affordable to the average person, who would like to experience the service in Jamaica
Limousine TOURS
Our Limousine Tours offer a unique look on the island of Jamaica and very useful to those who would like to see more of the island than just your resort town , a picturesque view of the island can be had through this service that we offer and is voted among the top 5 things to do in Jamaica. see rates here
WEDDING SERVICES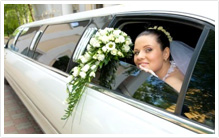 Our wedding Limousine service in Jamaica is an excellent service and is a world class Service "We will make it happen" Make Your Jamaica Wedding Day Complete with Luxury Limousine Rental Services, Also Limousine Just For Your Photo Shots WE will rent just for The Photos Contact US for Quotes
Airport Limousine Transfers To Hotels From Montego Bay Airport (MBJ)
Rates Below are for Limousine Transfers From Montego bay Airport to Destinations listed, for 1-4 persons.